Real time reporting in Siebel has come a long way since the days of Actuate, with it's reliance on technical team to develop reports, restricted output formats and support headaches every time an updated report had to be distributed to users.

But in the five plus years which have elapsed since the introduction of BI Publisher embedded in Siebel 8.0, many organizations have still not really got to grips with the full capabilities of BI Publisher, nor do they make the most of their investment. We can help by developing reports for you or train your team - or a combination of both.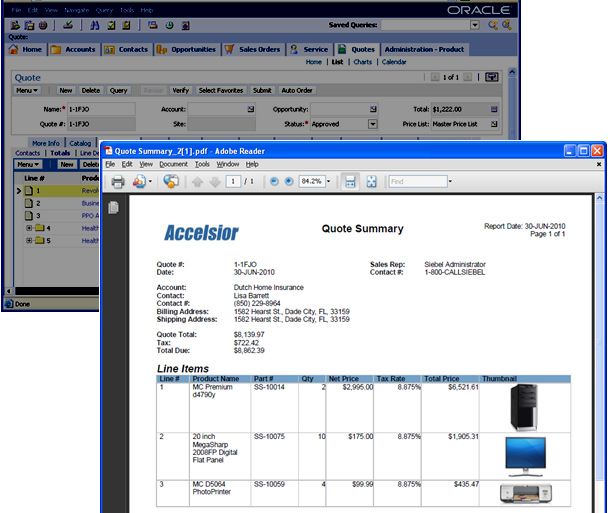 BI Publisher Training
Our training focuses on helping organizations take advantage of the exciting opportunities that BI Publisher offers in Siebel CRM and OBIEE implementations.
We offer three courses:
A one-day BI Publisher course that provides an introduction to creating BI Publisher reports that generates in Word, Excel and pdf formats. Topics includes building list and parent / child reports using the BI Publisher plug-in for Microsoft Word as well as embedding charts/graphs and complex formatting. The target audience are business analysts and super-users that will be building reports and report templates.
A three-day BI Publisher course for technical developers. In addition to cover building standard reports using the Microsoft Word plugin, it also covers integrating images and signatures stored in the Siebel DB, reports built over SQL queries as well as Web Services. It also covers how to build and embedd logic and conditional formatting into the reports using XPATH and XSLT.
A two-day Oracle BI Publisher Server Administration class for technical developers. The course covers report bursting, report distribution through emails, single sign-on integration, etc.
Are you not getting enough out of BI Publisher? Do your staff have the right skill-set? Discuss your plans and questions with a true expert from Accelsior -
contact us
today.
Let Us Help
The consultants at Accelsior know BI Publisher like no-one else. From troubleshooting the integration, to the nuances of developing reports with embedded images and signatures, to the endless possibilities once you start developing in XSLT - we have the tools and experience to create stunning reports that will wow your customers.
Read our
BI Publisher Case Study
to see an example of how advanced reports can be implemented by using XSLT within BI Publisher. Or read about why you should
upgrade to BI publisher 11g
, what's involved and how Accelsior can help ensuring that your upgrade is a success.
Contact us
now to challenge us with your reporting requirements!